Our new store hours are 11:00am - 3:00pm on Mondays, Wednesdays, Thursdays, Fridays, Saturdays, and Sundays. We require customers wear face masks and social distance, and we limit shoppers in our small space. Credit card/debit payments only for now.
Please call us at the store at (805) 544-4967 for more information.
We continue to sell plants, seeds, and some specialty items (like the houseplants featured up top) on Fridays at the Growing Grounds Nursery. Here's how you can order:
1. Read through the complete list of offerings in our plant list.
2. Put together your order and email Christine Story at cstory@t-mha.org.
3. We will have your order ready for pick up at:
Growing Grounds Nursery
3740 Orcutt Road
San Luis Obispo
Friday afternoons from 1-3pm
Other times may be available but please email for details and special requests. Payment can be made by credit card at the time of pick-up.
We look forward to hearing from you!
Please share this info with your gardening friends. Stay healthy and well and we'll see you all soon!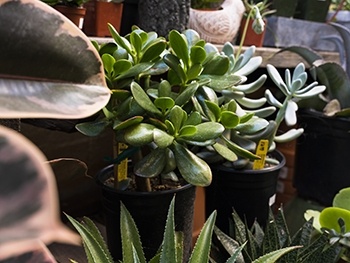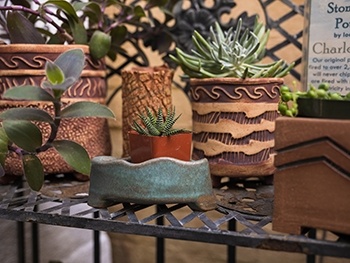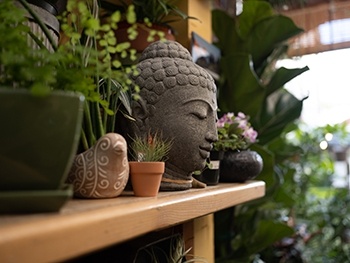 Located in the historic Chorro Hill area of downtown San Luis Obispo, our store is both a retail location for top quality plants and gifts, as well as a supported employment program of Transitions-Mental Health Association. The Store provides work opportunities and training for our clients, particularly those developing experience in retail and customer service.
Stock up on supplies for outdoor and indoor gardening projects: pesticide-free heirloom vegetable plants, drought tolerant and native garden plants, citrus trees and succulents. Don't miss the local honey, bees wax candles, air plants, houseplants and fair trade gifts. Every dollar spent at the Store supports mental health services in our community.
Check out our store's Facebook page or Instagram for special events, sale items, new arrivals, plants of the week, and other store related announcements. You can also find us on Yelp!
For more information about this program, please see our Growing Grounds Downtown Fact Sheet and in Spanish.
Location:
956 Chorro Street
San Luis Obispo, CA 93401
(just across the street from the Mission)
(805) 544-4967
Hours:
Mondays 11:00am - 3:00pm
Tuesdays CLOSED
Wednesdays 11:00am - 3:00pm
Thursdays 11:00am - 3:00pm
Fridays 11:00am - 3:00pm
Saturdays 11:00am - 3:00pm
Sundays 11:00am - 3:00pm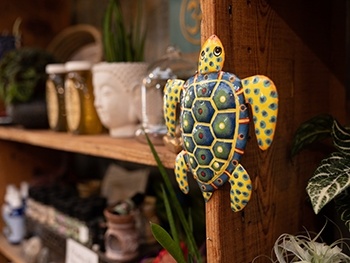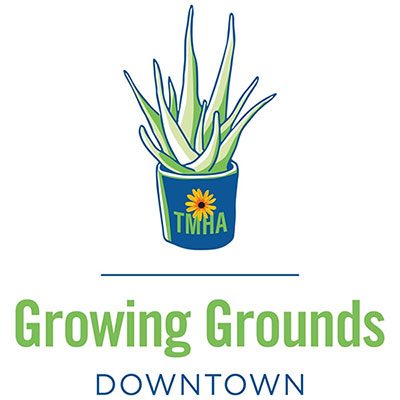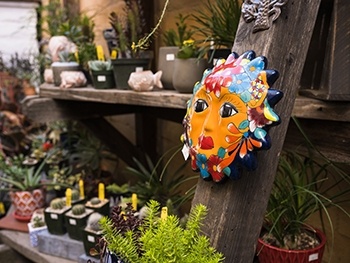 More Information About Plants
Many of our plants come from our sister businesses, Growing Grounds Farm in Santa Maria and Growing Grounds Farm & Nursery in San Luis Obispo. Look out for our yellow tags at other plant and nursery retail locations throughout the County!