Sad to say, our oasis of green, Growing Grounds Downtown, is closed for the next two weeks at least. However, we know that people still want to garden and need to connect to the earth. Healthy eating, food security and locally sourced food are all on our minds.
At Growing Grounds Farm, Santa Maria we've grown the most beautiful and healthy vegetable plants and we want to make these available to all our gardening friends.
To facilitate this we are asking that you take the following steps:
1. Click here to access our current (and often changing) availability.
2. Put together your order and email Christine Story at cstory@t-mha.org.
3. We will have your order ready for pick up at Growing Grounds Nursery at 3740 Orcutt Road, SLO on Tuesday and Friday afternoons from 1-3pm. Other times may be available but please email for details and special requests. Payment can be made by credit card at the time of pick-up.
We look forward to hearing from you!
Please share this info with your gardening friends. Stay healthy and well and we'll see you all soon!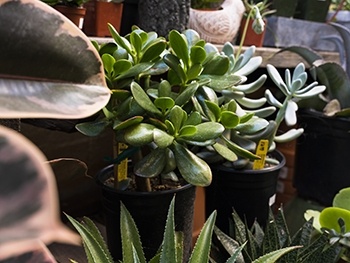 .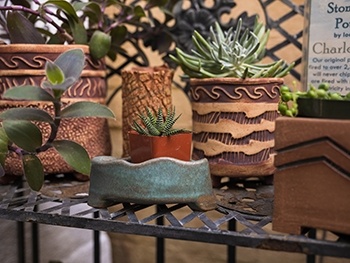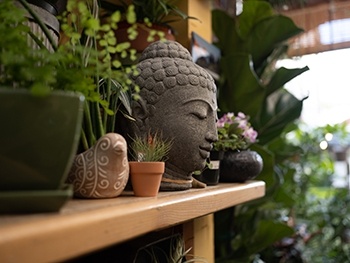 Located in the historic Chorro Hill area of downtown San Luis Obispo, our store is both a retail location for top quality plants and gifts, as well as a supported employment program of Transitions-Mental Health Association. The Store provides work opportunities and training for our clients, particularly those developing experience in retail and customer service.
Stock up on supplies for outdoor and indoor gardening projects: pesticide-free heirloom vegetable plants, drought tolerant and native garden plants, citrus trees and succulents. Don't miss the local honey, bees wax candles, air plants, houseplants and fair trade gifts. Every dollar spent at the Store supports mental health services in our community.
Check out our store's Facebook page or Instagram for special events, sale items, new arrivals, plants of the week, and other store related announcements. You can also find us on Yelp!
Location:
956 Chorro Street
San Luis Obispo, CA 93401
(just across the street from the Mission)
(805) 544-4967
Hours:
Monday - Saturday: 10am-5:30pm
Tuesdays: CLOSED
Sunday: 11am–5pm

More Information About Plants
Many of our plants come from our sister businesses, Growing Grounds Farm in Santa Maria and Growing Grounds Farm & Nursery in San Luis Obispo. Look out for our yellow tags at other plant and nursery retail locations throughout the County!