Want to take a little bit of Growing Grounds home?
Growing Grounds Farm
Growing Grounds Farm is located at 820 W. Foster Road in Santa Maria. Visit us every Thursday from 12 PM to 3 pm to purchase our produce. A unique collection of edible, drought-tolerant and California native plants and succulents can be purchased Monday - Friday from 10AM to 4PM and on Saturdays from 10AM to 1PM.

Growing Grounds Nursery
Growing Grounds Nursery is open to the public on Tuesdays at 3740 Orcutt Road in San Luis Obispo. Visit us every Tuesday from 11:00am – 4:00pm to purchase our plants.
Are you a landscaper or nursery looking to order from Growing Grounds? Check out our Availability List or come directly to the Nursery. We offer free delivery countywide with a low minimum order.
You can also find our plants at many nurseries around San Luis Obispo County. Look for the bright yellow tag in the pot with our flower logo.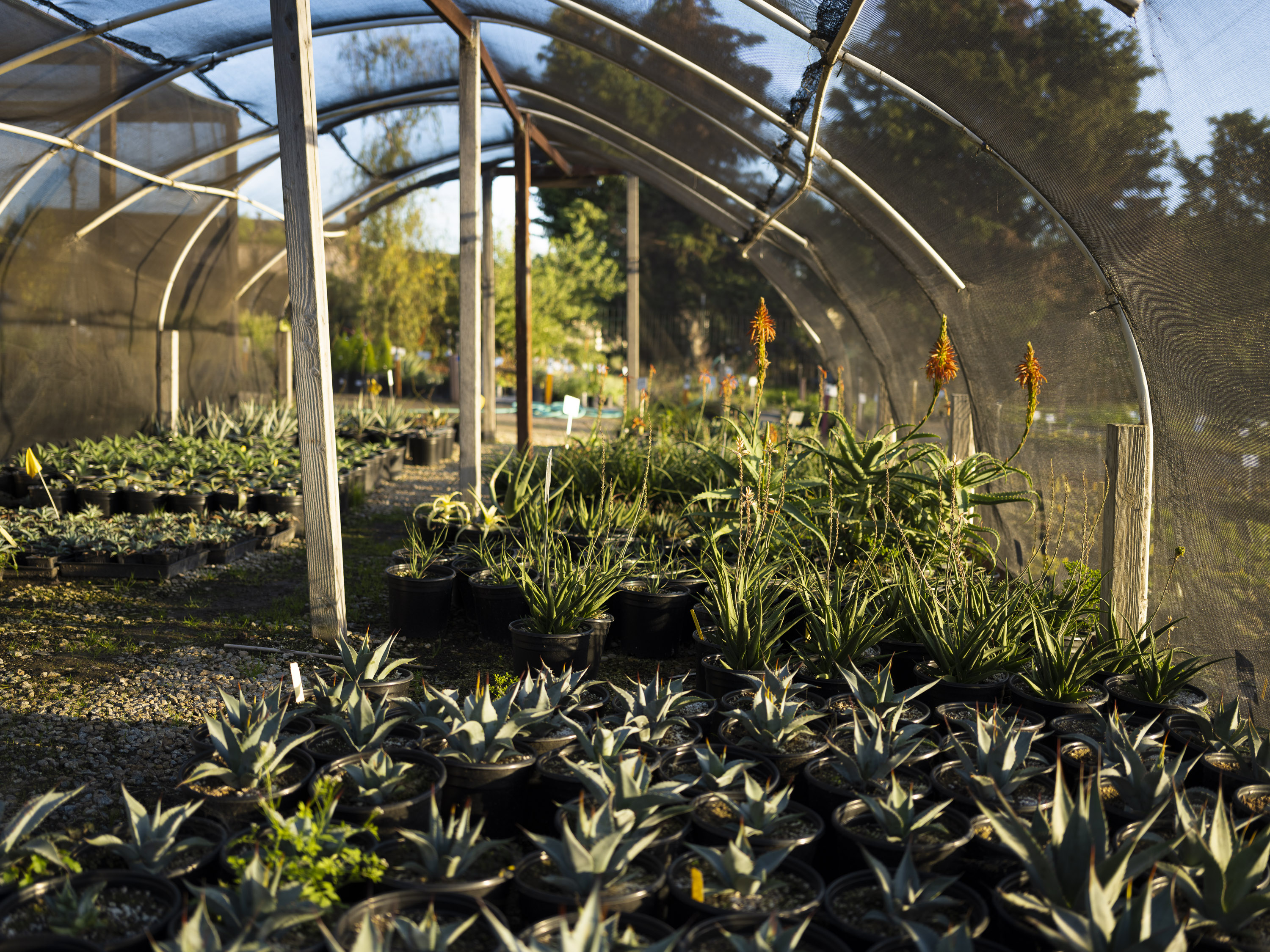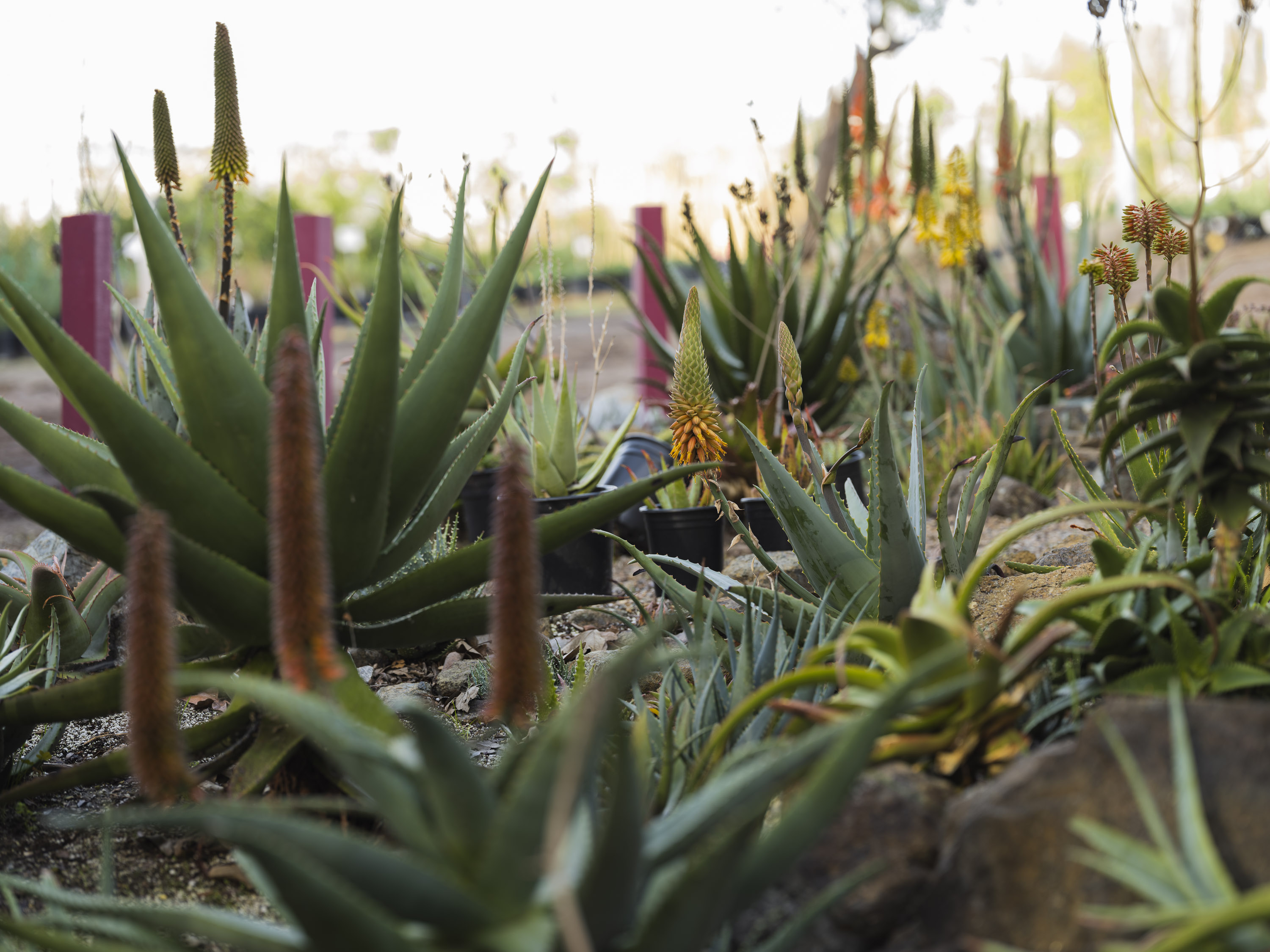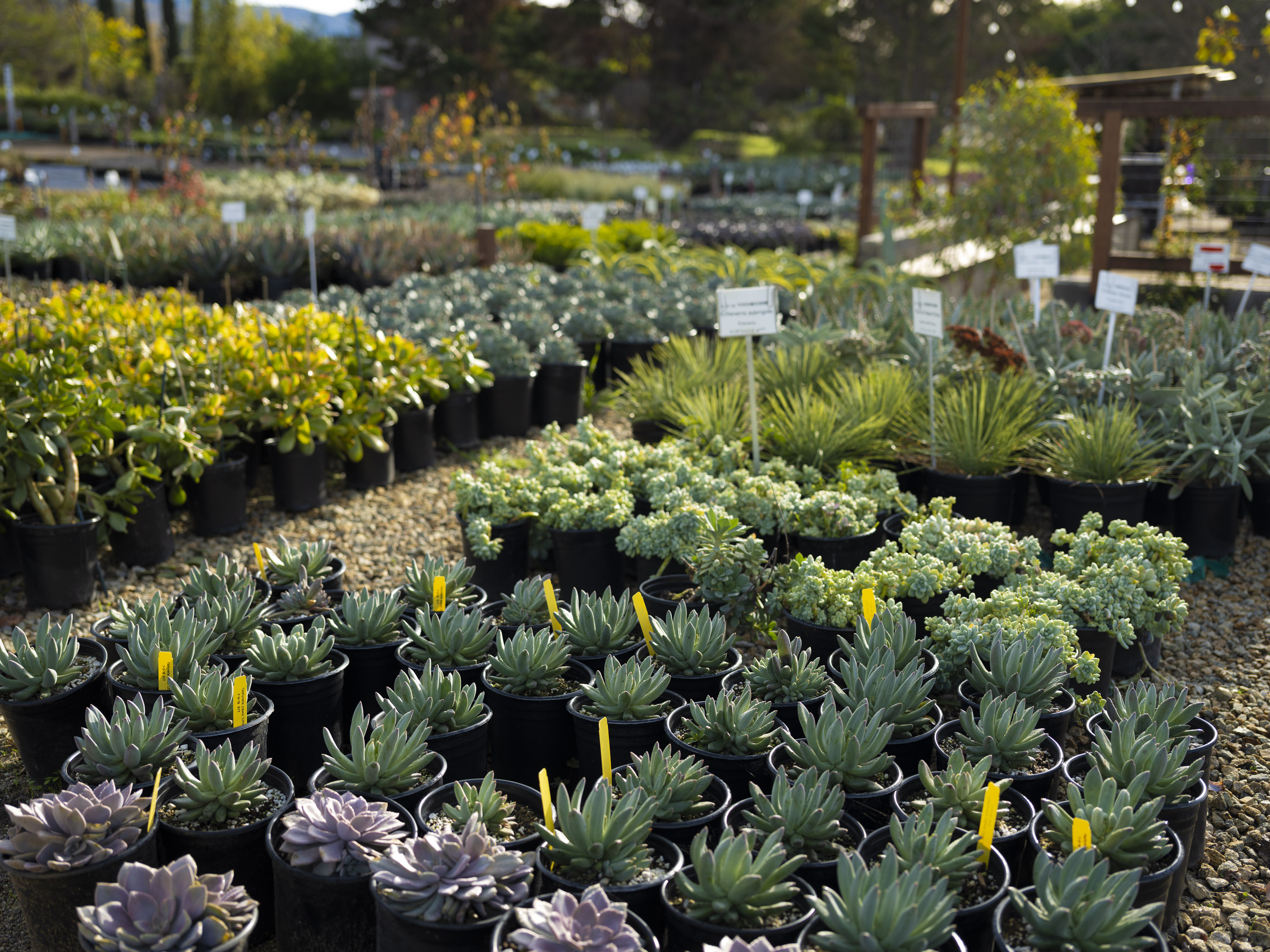 Growing Grounds Downtown Store
Located in the historic Chorro Hill area of Downtown San Luis Obispo, our store is a retail location for both top-quality plants and gifts! Stock up on supplies for outdoor and indoor gardening projects: pesticide-free heirloom vegetable plants, drought-tolerant and native garden plants, citrus trees, and succulents. Don't miss the local honey, beeswax candles, air plants, houseplants, and fair trade gifts. Every dollar spent at the store supports mental health services in our community.
Give us a call at (805) 544-4967 or visit us in person at 956 Chorro Street in San Luis Obispo!
Our Hours:
Mondays 11:00am - 5:00pm
Tuesdays CLOSED
Wednesdays 11:00am - 5:00pm
Thursdays 11:00am - 5:00pm
Fridays 11:00am - 5:00pm
Saturdays 11:00am - 5:00pm
Sundays 11:00am - 5:00pm
Availability List
| Size | # | L | Botanical Name | Common Name | Description | Notes | Type | Z |
| --- | --- | --- | --- | --- | --- | --- | --- | --- |