Get festive with our gorgeous poinsettias.
Help us spread the holiday cheer! By buying your poinsettias from Growing Grounds Downtown you directly support mental health services in our community. Growing Grounds is a program of Transitions-Mental Health Association (TMHA).

For nearly 40 years, TMHA has been dedicated to providing work, housing, case management and life-skills support to teens and adults with mental illness while offering support, resources and education for their loved ones!

Colors: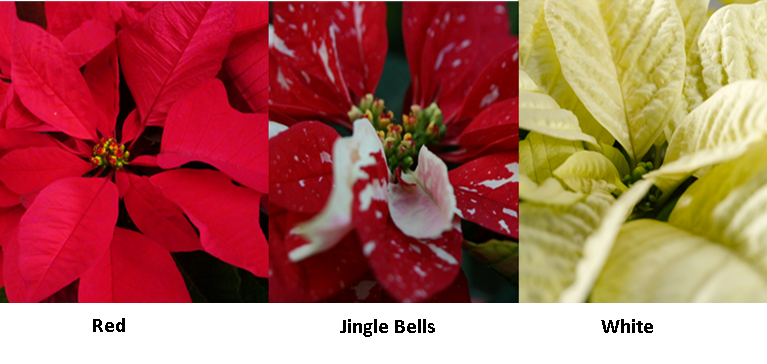 $12.93 each, which includes tax
ORDER BY NOVEMBER 20
Pickup/Delivery Options:
TMHA Warehouse
784 High St., San Luis Obispo
December 2-4, 8am-5pm
Growing Grounds Farm, Santa Maria
820 W. Foster Road, Santa Maria
December 3-4, 9am-3pm

Free Delivery
Must order 10+ plants to receive delivery option
December 2

*The purchase of these poinsettias is not tax deductible
---
Our poinsettias are a community favorite!
"The fundraiser is flawless and the poinsettia are high quality so it's easy to spend my decorating money to help TMHA."

"Our office loved that we were able to help a great cause and receive beautiful poinsettias."

"The poinsettias were beautiful and made my friends who received them so happy!"

"Very good quality and excellent customer service."

"I love TMHA poinsettias. The plants themselves are a great quality and I feel good to support a wonderful organization."
Supporting: